Image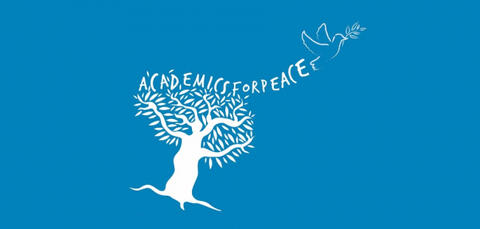 Constitutional Court's First Chamber met to review the individual applications of ten "Academics for Peace" signatories who have been convicted for "making terrorist propaganda" charges today. Professor Füsun Üstel, who has been behind bars for 21 days, is among the applicants whose applications were reviewed. The chamber could not reach a decision today and postponed the meeting to a later date on the basis that the Ministry has not submitted their opinion yet.
"Academics for Peace" initiative shared their petition titled "We will not be a party of this crime" with the public on 10 January 2016. The academics were criticizing human rights violations in Turkey's southeastern region; primarily curfews and military operations in Sur, Cizre, and Silopi. Initially 1128 academics were signatories but the number quickly increased to 2218. President Erdoğan criticized the petition harshly, suggesting the academics to "go dig trenches, get armed, and take it up to the mountains."
Prosecutors across Turkey have launched investigations against the academics who signed this peace petition, claiming that they have "made propaganda on behalf of an armed terrorist organization." Since 15 January 2016 countless academics have been taken into custody, some have been arrested and few have remained in prison. During the State of Emergency period that followed the coup attempt, 404 academics who were signatories were expelled from their positions with government decrees.
As a result of the investigations launched against the Academics for Peace, lawsuits were filed against 724 academics. The trials have been ongoing since 5 December 2017. As of 8 May 2019, 191 academics have been sentenced to prison. Out of these 191, 35 academics' sentences were neither suspended nor deferred because 28 of the sentences were above 2 years -- the upper limit for suspension -- and 6 have rejected the conditions for such a suspension.
Professor Füsun Üstel entered Eskişehir Closed Prison after her 1 year and 3 months prison sentence was upheld by Istanbul Regional Court's 3rd Penal Chamber. As of today, Üstel has been behind bars for 21 days. A total of ten academics who received sentences have filed individual applications to the Constitutional Court.
Constitutional Court's First Chamber merged 10 applications under the file number "2018/17635" and reviewed these applications in today's meeting. Among the ten academics whose applications were reviewed was Füsun Üstel. The Chamber discussed whether the academics who were convicted for signing the petition were denied their right to freedom of expression. The First Chamber could not reach a decision today, claiming that the opinion they have requested from the Ministry of Justice has not been presented yet. MLSA learned that the Court will include these applications in a future meeting's agenda once the Ministry's response is received. On the other hand, why the Court included these applications in today's agenda has raised many questions that were left unanswered.