Image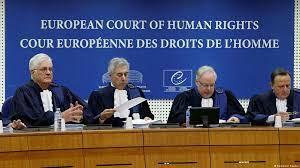 The highest number of applications to the European Court of Human Rights (ECtHR) was made from Türkiye last year, according to the figures released by the court.
Out of about 45,500 applications to the court, 26.9 percent were from Türkiye, 22.4 percent were from Russia, and 13.9 percent were from Ukraine, the figures showed.
The European court gave 80 decisions about Türkiye in 2022, finding at least one rights violation in 73 of them. No violations were found in five decisions.
Right to freedom and security (27), right to property (20) and right to a fair trial (16) were the most violated rights, according to the European court verdicts.
There were 74,650 cases pending at the court, and 74 percent of them were from five countries — Türkiye, Russia, Ukraine, Italy and Romania — at the end of the year. Over 20,000 cases against Türkiye are pending at the court.
The Committee of Ministers of the Council of Europe in February 2022 launched infringement proceedings against Türkiye because of its failure to release Osman Kavala, a businessperson and a rights defender, despite an ECtHR Grand Chamber verdict.
In 2022, the Council established a contact group with Türkiye for the implementation of the decision.